Can Felons get Life Insurance
Life insurance for felons is a complicated topic. Felons are a much higher risk to insurance companies and with more risk comes a much higher premium. There are some carriers and ways for felons to get life insurance. Here at Empower, we do have one solution for you. If you have questions about how life insurance would work for a felon. Feel free to call us or speak to your insurance agent.
Why are Felons a higher risk?
Felons are considered high risk because of their criminal background. Statistics suggest if you commit a felony then you will likely be a repeat offender. This adds risk to the insurance company as a whole.
What options are there for felons?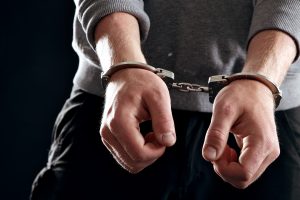 Some insurance companies may allow felons to get guaranteed issue life insurance, which means regardless of medical condition the life insurance policy can not be denied. These are the most expensive policies and there are some age and death benefit restrictions. Talk to your life insurance agent if you have questions.
Will I have to go through a Medical Test?
It's likely you will go through a medical exam to determine your current medical condition and your life expectancy. However, this depends on the product you choose. For example, a guaranteed issue life insurance policy typically has little to no underwriting.
How do I apply?
Start by contacting your agent. If you do not have an agent, you can give us a call here at Empower Brokerage at (888) – 539 – 1633. Once you contact your agent and speak to him, he should be able to guide you and help you make a more informed decision. Once you have chosen your product, you will then be able to start the application process. Some carriers may have different requirements and take longer than others to get back to you with an answer.
Get with one of our life and financial experts today! They can help you choose a policy. Additionally, they can conduct a policy review to ensure that your current policy is still right for you!
1-888-539-1633