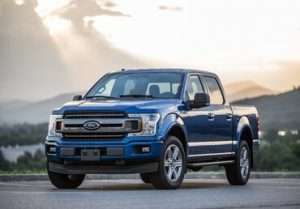 Ford's new innovation is one that branches out from their normal line of cars and trucks that have covered the American landscape for the last 120 years. The 2022 Ford F-150 has a model called the lightning pickup truck, an electric version of the company's flagship truck. While electric trucks are not a new innovation, an electric truck that can power a house certainly is.
The F-150 lightning is able to power a house in the event of a primary power outage without the hassle of a generator or various extension cords. Ford's "Intelligent Backup Power" lets the truck use its large-capacity battery through the wall charger to directly power a home's electrical system. The lightning truck will offer two battery back sizes, one that gives approximately 230 miles of driving, and the larger one which gives about 300 miles. Going on sale next year, the lightning truck can make power last for over a week if the electricity is correctly rationed.
Later down the road, the new F-150 model will be able to power houses during the day when electricity rates rise while recharging the battery overnight, significantly lowering electricity costs per month in a household. While a truck like this on the surface may seem extremely expensive, its $40,000 price tag could be worth it to those looking for alternatives to gas-powered cars.
While it will not be the first electric truck to be on the market, the F-150 lightning truck will be the first electric vehicle that has the capability of powering up an entire home just from the use of its battery. Once this truck hits the market, competitors such as Tesla (the leading electric car company), Chevrolet and others will be looking for a way to compete with Ford's groundbreaking technology that could see them shoot straight to the top of the electric car market. The classic look of an F-150 combined with a never-before-seen electric design could make the lightning truck a historic landmark vehicle in the transportation world. Expect to see the lighting trucks and gas models of the 2022 F-150 sometime in the second half of next year.
Life Insurance Questions?
We hope this information on Ford's new innovation is helpful.
If you'd like to learn how we can help you plan your retirement, call Empower Brokerage to speak to one of our Life and Annuity experts (888) 539-1633
Get affordable life insurance quotes by clicking here.
See our other websites: