With restaurants being forced to temporarily close their doors, employers are having to get creative in order to support their employees. Now that the pandemic is getting worse, restaurant employees need more than paid sick leave. When news of the virus first broke, many restaurants were offering emergency sick leave to any quarantined or sick employees. Many also attempted to keep their staff on board with takeout and delivery services. But starting the week of March 16, city and statewide lockdowns are on the rise. Here are a few ways restaurant employers intend to support their employees.
Restaurant Employers Support Their Employees
One Washington, D.C.-based pizza chain is offering free pizza to employees and their families. The chain has even collaborated with Lyft to offer discounted rides to and from work for their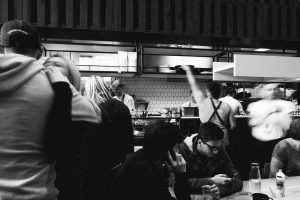 employees. These measures can only stay in place as long as the restaurant is able to stay open, but employees are appreciative for the time being. Nick Kokonas of the Alinea restaurant group, stated that every full-time employee received a $1,000 stipend following the temporary closing of their locations. He also maintains that employees' healthcare and benefits will be covered as long as financially possible. Kokonas took it a step further and promised the company would meet the "basic food and shelter needs" of employees who find themselves unable to afford everyday needs and housing. While companies have had a short amount of time to prepare for a shutdown, even Kokonas realizes that "there aren't many businesses that could sustain" going without revenue for many months.
CEOs Forego Pay
World-renowned chef Wolfgang Puck announced he will provide paychecks for employees in each of his 30+ restaurants. His team will do weekly calculations to ensure this is financially feasible. Puck has also promised free takeout meals for employees and their families to ensure everyone is properly fed while grocery stores are being seemingly looted. Further, he is offering "extra supplies and produce – if [employees] can't go to the supermarket…" Other restaurant groups are also going the extra mile to provide relief for employees. Union Square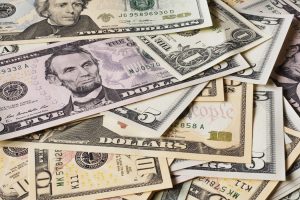 Hospitality Group CEO Danny Meyer announced that he would be foregoing his own pay and instead of putting it towards a fund for employees. The group was forced to lay off a majority of its staff but is offering to help those who need it to file for unemployment. With the intention to bring back as much staff as possible when life returns to normal, many restaurants are offering to donate gift card purchases to employee funds. Seattle-based pizzeria owner Joe Fugere has also given up his salary, along with donations from part of his executive team, in order to support employees. Unfortunately, not all restaurants are able to pay their employees. But restaurant workers should be aware that their companies are able to assist them in filing for unemployment.
Insurance Questions?
Empower wants to help you get the best insurance for your needs and the most for your money. We want to help you stay on top of your health.
CALL US at (844) 410-1320
Get affordable health insurance quotes by clicking here.
See our other websites: