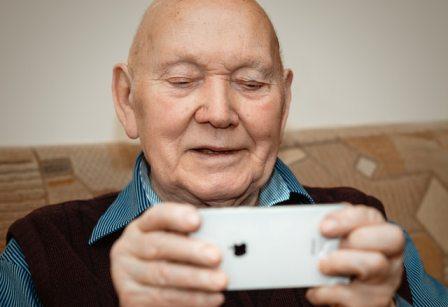 More people are working from home now than ever before, so it is becoming increasingly important that companies adapt and develop remote-access tools to help their employees and customers navigate their services more easily. Among the companies developing new digital agent tools is Gerber Life. Gerber Life's remote-access tools include their agent portal, mobile app, and telephone application service.
Agent Portal
All Gerber Life agents can utilize the tools in the company's agent portal with their valid Agent ID. The portal allows agents to submit electronic applications, run quotes, review training materials, download marketing materials, and more. The portal is accessible both online and on Gerber Life's mobile app.
Especially while social distancing measures are in full effect and face-to-face social interactions are at a minimum, these tools are extremely useful. The Gerber Life portal allows agents to save their progress and email applications to clients for electronic signatures, which eliminates the need for potentially harmful face-to-face contact. Agents can also use the portal to run, save, and share quotes remotely, so their clients are always kept up to date on the best prices and plans for their specific needs.
Mobile App
Gerber Life's Agent Zone mobile app provides the most frequently used tools from the agent portal in a to-go format. When using the app, agents can run quotes from anywhere at any time. Agents also have access to all Gerber Life product information and can share informational brochures with their clients in seconds. With a valid Agent ID, agents can even access their current electronic applications and the agent portal directly from their smartphones. The app provides easy, direct access to all of Gerber Life's Remote-Access Tools.
E-A-S-Y Telephone Application Service
Gerber Life also offers the Easiest Application Submission Yet (E-A-S-Y) service via phone. This service is open to both agents and customers who need help with the application process. The E-A-S-Y Service provides quick assistance from Gerber Life Agency Support Specialists on weekdays from 8:30 a.m. to 6 p.m., EST.
A unique benefit of the E-A-S-Y Service is that the licensed Gerber Life Agency Support Specialists can provide instant decisions on certain applications that meet a set list of criteria. The service provides agents the opportunity to process applications and earn commission more quickly than they would in a face-to-face environment.
Life Insurance Questions?
We hope this information on Gerber Life's remote-access tools is helpful.
If you'd like to learn how we can help you plan your retirement, call Empower Brokerage to speak to one of our Life and Annuity experts (888) 539-1633.
Get affordable life insurance quotes by clicking here.
See our other websites: