What is a Secured Credit Card?

It's a card that you put make a deposit on in order to open the account. For instance, if you put down $500 to open a secure card then your line of credit is $500. You get the deposit back when you close the account. The purpose of a secured card is for those who have bad credit and need to rebuild it. It also allows people who have never had credit, such as a young adult, to start building a good credit history. It puts no creditor at risk at the same time of building credit. If you can't get approved for a traditional credit card, a secured credit card is an alternative you should consider.
Where can I get a secured Credit Card?
You can get secured credit cards from most major banks. There tends not to be perks with these cards, so there is not much difference between these cards. The best option for secure credit cards is likely a card at the same bank that you have the rest of your accounts on.
How long should I keep a secured card for?
You should keep a secured credit card for 12 months. However, the rule for this is to keep a balance of no more than 20% and make payments on time or early. This is going to help you build credit at a much faster pace.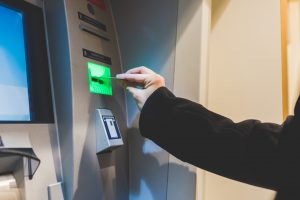 How much money should I put on my secured card?
I would suggest no less than $500 to $1000. The more you put down the more you can spend. Just never try and go over the 20% threshold. Keep your spending on that account under 20%. This will help provide the best results.
Building Your Credit.
A secured credit card builds your credit in a way that allows you to gradually raise your score. At the end of the day credit runs everything in our lives. You want to buy a house, you need credit. You want to buy a car, you need credit.
Get with one of our life and financial experts today! They can help you choose a policy. Additionally, they can conduct a policy review to ensure that your current policy is still right for you!
1-888-539-1633