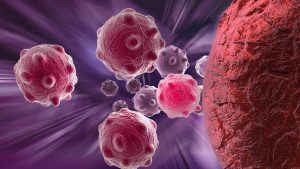 Is another stimulus package likely?
I'd say yes, another stimulus package is likely. However, there are several factors to consider before we can determine if it's actually going to happen or not. For example, what are the unemployment numbers looking like for June? How are businesses doing? How is the stock market performing? Once we compile all this data together, we can determine how likely it is that we see another stimulus check or tax credit.
What we know:
The democrats want another stimulus package. That's been made clear over the past few months. When congress passed the HEROs act on Friday, May 15th. The vote passed with a 208-199 majority in the house. However, the Senate has yet to vote on the bill. This record-breaking 1,800-page bill provides funding for almost everything the Democrats have been asking for.
However, the likelihood of this bill passing the Senate without drastic cuts is unlikely.
The republicans want a small bill. Time and time again the republicans have said they will not pass the HEROs act or any large stimulus bill like that because they do not want to rack up our national debt. However, the kind of bill they do want is for infrastructure, a payroll tax holiday, travel credit, and liability coverage for businesses dealing with the COVID outbreak.
While a payroll tax holiday would help some people the democrats worry that would be too little too late.
Where we are in negotiations:
Currently, negotiations are stalled. The Senate is not expected to begin talking about a new stimulus deal until after their Fourth of July recess. However, once they begin, if a new stimulus deal is to be passed, do not expect it to pass until the end of July. You can refer to this earlier article covering managing your money during the coronavirus pandemic. At this point, we will have to wait for the June job numbers to come out before we can determine whether or not we will see another stimulus package. 
If you have questions about COVID-19 or synonyms of COVID-19 visit the CDC's website for more information on how to protect yourself or how and where to get tested. If you are experiencing symptoms be sure to follow the CDC Guidelines and self-isolate.
Get with one of our life and financial experts today! They can help you choose a policy. Additionally, they can conduct a policy review to ensure that your current policy is still right for you!
1-888-539-1633