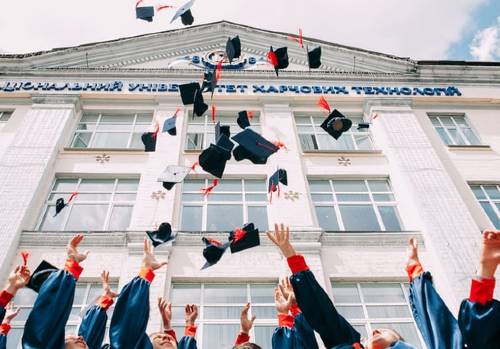 Losing a family member is always hard, but losing a parent or guardian is an unimaginable reality for countless people each year. Life Happens, a nonprofit organization that helps educate people on the value of life insurance and financial planning, aims to lessen the financial burden of a college education for children who have lost guardians who had little to no life insurance at the time of their passing. Through the 2020 Life Lessons Scholarship Program, the organization provided 48 incoming or current college students with a total of $351,000 in scholarships.
This year, the organization awarded 18 separate scholarships ranging from $1,000 to $20,000. Life insurance carriers sponsor many of these scholarships, and the list is subject to change each year. Since its inception in 2005, Life Happens' Life Lessons Scholarship Program has provided over $2.2 million to more than 600 students across the United States.
2020 has brought countless changes to lives around the world, especially to those who have lost parents or guardians to the COVID-19 pandemic. Because of this devastating event, Life Happens has decided to expand its list of scholarships to include the COVID-19 Relief Scholarship campaign. The organization is currently fundraising to provide $10,000 to 10 students who lost guardians to the coronavirus. The scholarship will likely be awarded in 2021, and all applications for 2021 Life Lessons Scholarships will be available starting in February 2021.
Life Happens' largest scholarship, the 2020 Life Happens $20,000 Scholarship, was awarded to Zoe Mulzet, who lost her father when she was in the ninth grade. Though Mulzet's father had a small life insurance policy, Mulzet was unable to access the funds after her father's passing. After worrying for years about whether she could afford to attend college, Mulzet will be able to utilize the Life Happens scholarship money to attend Northampton Area Community College.
"Many don't realize the importance and value of life insurance until they experience the loss of a loved one," said Life Happens CEO and President Faisa Stafford. "At Life Happens, we are honored to support students and help lift some of the financial burden associated with losing a parent so that it doesn't have to get in the way of their future."
Life Happens began in 1994 and was designed to provide high-quality, objective information to life insurance consumers. The organization avoids endorsing specific products and services but rather aims to promote education about the importance of the life insurance and financial industry. Throughout the year, Life Happens hosts webinars and interactive awareness events, like life insurance awareness month each September, to promote knowledge surrounding the importance of protecting one's family and their financial future.
Life Insurance Questions?
We hope this information on the Life Lessons Scholarship Program from Life Happens is helpful.
If you'd like to learn how we can help you plan your retirement, call Empower Brokerage to speak to one of our Life and Annuity experts (888) 539-1633.
Get affordable life insurance quotes by clicking here.
See our other websites: