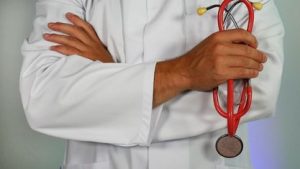 Since the start of the COVID-19 pandemic, millions of people all over America have lost their jobs and many of them remain out of work. Due to this, many of those people have lost their health coverage entirely or temporarily lost their health coverage during COVID-19.
Steps To Take If You've Lost Health Coverage
If you have been recently laid off or furloughed, then it is important to take the proper steps to make sure you are not left uncovered for long.
Step 1: Find out exactly when your coverage ends. Coverage could be terminated immediately, go to the end of the month, or furloughed employees may keep coverage while not working.
Step 2: Figure out your options for continuing coverage if available.
Step 3: Find new coverage.
Finding out when you will need to gain new coverage is critical for having the most options available when you need to replace lost health coverage, as several of the options for replacing coverage are time-sensitive.
Finding New Health Coverage During COVID-19
People who have lost their employer-sponsored coverage have several options for replacing that coverage:
COBRA: This allows people who worked for companies with over 20 employees to pay to continue their workplace insurance for a specified time period. This option is often very expensive because the former employee is now covering the entire policy.
ACA Marketplace: Losing your coverage allows you to be eligible for a special enrollment period through the ACA Marketplace. If you meet the income requirement these plans could also be subsidized to make them more affordable.
Medicaid/Medicare: If you qualify for either (or both) program you can get onto them during their enrollment periods to replace your lost coverage with Medicaid being for low-income families and Medicare being for Americans over 65.
It is critical to regain lost health coverage as soon as possible now more than ever before. Not only because of COVID-19 itself but also because interruptions in coverage can cause complications when it comes to patients with chronic illnesses that need to be treated. Talking to an agent can help make the transition to a new health plan much easier.
Life Insurance Or Annuity Questions?
We hope this information about lost health coverage during COVID-19 was helpful for you. If you'd like to learn more about life insurance policies, annuities, and carriers, please give us a call at (888) 539-1633.
Get affordable life insurance quotes by clicking here.
See our other websites: