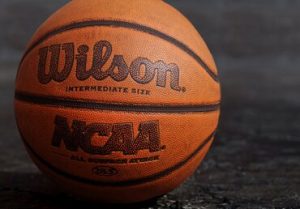 Earlier this week, the NCAA announced that the city of Indianapolis will host March Madness to lower the risks of contracting COVID-19. 
The NCAA tournament will now be hosted entirely in Indianapolis, Indiana, to reduce the number of arenas and create some form of a COVID-19 free bubble for the games to be completed on time. 
The NCAA tournament is traditionally played on weekends in the middle of March at various regional sites throughout the country. This year, the first and second rounds were supposed to be at the American Airlines Center in Dallas on March 18 and 20. That will be a big economic hit to some of the smaller cities set to host tournament rounds that would have brought large tourism numbers to areas like Dayton, Ohio and Wichita, Kansas. 
The NCAA headquarters are in Indianapolis, and the city has a long history of hosting various NCAA tournament games throughout the years. There are four arenas and stadiums games can be played in:
Lucas Oil Stadium (home to the NFL's Indianapolis Colts)

Bankers Life Field House (Home to the NBA's Indiana Pacers)

Hinkle Field House (Home to Butler University)

Indiana Farmer's Coliseum
The tournament is split into four regions, with four arenas available to play in. It is conceivable that the tournament can still be played on the same dates they were originally scheduled without having to delay. 
Dubbed "March Madness," The NCAA tournament is known for its unpredictability on the court and overall craziness that happens every March. While this is not the unpredictable circumstances they had in mind, the NCAA is well equipped to handle a situation just like this, especially in their hub city of Indianapolis. With the number of resources available to them, they can put on the tournament as smooth as possible, even in the difficult circumstances that COVID-19 presents.
Life Insurance Questions?
We hope this information on Indianapolis will host March Madness is helpful.
If you'd like to learn how we can help you plan your retirement, call Empower Brokerage to speak to one of our Life and Annuity experts (888) 539-1633
Get affordable life insurance quotes by clicking here.
See our other websites: