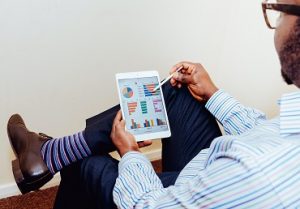 Life insurance ownership has fallen by 9% over the past decade according to the 2020 Insurance Barometer Study. There are many different reasons for the decline, most notably due to the decline in employer-paid group life insurance benefits over the past 10 years. This drop although sharp has not caused the decline in intent to purchase life insurance, which is at an all-time high of 36% over the next year.
Life Insurance Ownership has Fallen
LIMRA research perceives that the COVID-19 pandemic might be influencing life insurance purchases, causing a higher demand in purchase. Though Life insurance ownership has fallen we could see these numbers continue to rise as the pandemic plays out.  "While we are encouraged by the increased interest to purchase life insurance coverage and believe the COVID-19 pandemic may also bolster the perceived need for life coverage and increase purchase intent, our past research shows just a fraction of people actually follow through and buy the coverage they need," said Alison Salka, Ph.D., senior vice president and head of LIMRA research.
Preferred Way Of Purchase
According to the study, most Americans in the past preferred to purchase life insurance in person. But with the technological strides, we have had, many have found that the purchase of insurance online has increased. In 2011, 64% of consumers said they preferred to buy in person. However, in 2020 that number has fallen to 41%.  "Over the past several years, life insurers have expanded their simplified and automated underwriting practices to make it easier and more cost-effective to buy life insurance online," noted Salka. "In recent months as we were practicing social distancing, our research showed an increase of online applications, illustrating the importance of this option to buy coverage."
The Insurance Barometer Study shows half of Americans are more likely to buy life insurance if simplified underwriting is used. There were many reasons for the idea of using simplified underwriting such as:
• Is fast and easy – 66%
• Is unbiased and objective – 66%
• Provides transparent explanations of risks and pricing – 58%
• Avoids medical exams, blood and urine samples – 56%
• Avoids the need to see a doctor – 55%
Why You Need An Insurance Agent
This does not however mean you should not talk to an agent. There are many reasons to still consider talking to an agent about purchasing life insurance. Agents are experienced in multiple carriers as well as situations that might be special to your current life circumstances. Agents aren't just trying to sell you a plan, they are trying to make the best decision using their expertise to fit you with the right coverage. It also helps when someone in your corner is personally overseeing your life insurance needs, lifting the burden off your shoulders.
Don't Have An Agent?
Empower Brokerage wants to help you understand what coverage you need and how to save money when getting it. We want to help you stay on top of your health and protect your loved ones. CALL US at (844) 410-1320
Get affordable life insurance quotes by clicking here.
See our other websites: