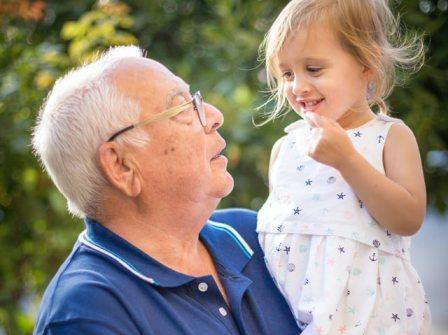 Since the coronavirus hit the United States in March, nursing homes and long-term care facilities have largely been on lockdown. Many people living in nursing homes and long-term care facilities have now gone months without seeing their families and friends due to the lockdown; however, that may soon change since the  Centers for Medicare and Medicaid Services (CMS) recently announced that they were lifting the visitation ban from nursing homes at the federal level.
Lifting the Ban
Since the nursing home visitation ban was introduced this spring, the number of anxiety and depression cases found in these nursing homes and long-term care facilities have increased drastically. Advocates for nursing home residents have fought for repeal for months, due to the physical and mental decline seen in elderly patients during this time.
With the CMS lifting the visitation ban, all nursing homes can host visitors outdoors with proper social distancing. Indoors are allowed, barring there have been no new COVID-19 infections in the past 14 days and the surrounding area's infection rate is lower than 10 percent. Residents of nursing facilities can also begin returning to social activities such as communal dining or events, so long as all attendees wear masks and practice social distancing.
Vaccines for High-Risk Groups
Though there is no definite timeline, experts predict that a COVID-19 vaccine will hit the market anywhere from late October to early next year. The vaccines will likely be in short supply as manufacturers work to ramp up production rates and will first be available to those in healthcare or other frontline positions. Phase two of the expected vaccine release plan, which describes who will receive the vaccine after frontline workers, includes those living in nursing homes and long-term care facilities. With the vaccine's impending release, it will hopefully be safe once more to visit older relatives and loved ones.
Nursing Homes During COVID-19
Those living in nursing homes and long-term care facilities are typically older individuals or individuals with pre-existing health concerns, which puts them at a higher risk of contracting and suffering from COVID-19. According to CMS, over 220,000 confirmed cases and nearly 133,000 suspected cases of COVID-19 have spread through nursing homes across the US. Almost 55,000 of these cases resulted in death.
Due to this staggering data, the CDC suggested restricting all visitation except in compassionate care situations, like end of life scenarios, in a months-old sample letter for long-term health providers. With this new ruling from the CMS, restrictions like this will likely begin to lessen in the coming weeks.
Though some limitations may remain in place to protect those most at risk, people with family members in nursing homes may be able to visit their loved ones very soon. Contact your loved one's long-term care facility for their individual policies and restrictions.
Life Insurance Questions?
We hope this information on the lifted visitation ban for nursing homes and long-term care facilities is helpful to you.
If you'd like to learn how we can help you plan your retirement, call Empower Brokerage to speak to one of our Life and Annuity experts (888) 539-1633.
Get affordable life insurance quotes by clicking here.
See our other websites: