Good news for Texans this week. Governor Greg Abbott announced his decision to re-open some businesses as early as May 1. Retail stores, restaurants, malls, and movie theaters will be the first businesses to begin a gradual re-opening process. The process will be a slow one, with precautions still being taken as experts continue to try to get a handle on the spread of COVID-19. Abbot recently laid out the guidelines for businesses that are ready to open their doors, in preparation for Texas' grand re-opening.
Texas' Grand Re-Opening
The first wave of openings will include restaurants and some popular shopping spots. There will be stipulations and customers should not expect their outings to be back to normal just yet.
Malls/Retail Stores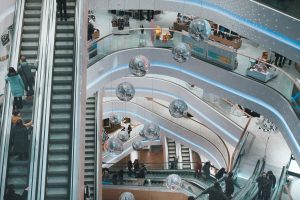 They can open at limited capacity (25%) in most areas. Rural areas that have less than five confirmed cases can open at 50%. Malls will not be able to open food courts yet, play areas and gaming kiosks are to remain closed as well. If you are ready to shop until you drop but don't like the idea of spending a lot of time in the store, retailers can offer in-store pick up once you have found what you need online. Retailers should consider specific pick-up times for at-risk customers, or have an employee bring purchases to their cars.
Restaurants
Dine-in service is also back at 25% capacity. Rural areas with under five cases can opt for 50%. Bars are exempt and should remain closed, even if they have food on their menu. Limit six people per party, and parties must be at least six feet apart at all times. Disposable menus should be used in place of the restaurant's standard menu. Condiments will no longer be readily available on the table but will come out portioned as needed. While buffets will still be allowed, they will no longer be self-serve for the foreseeable future. Guests should expect to find hand sanitizing stations at the entrance, and the door will likely be held for them by a restaurant employee so as to limit how many people come in direct contact with door handles.
Movie Theaters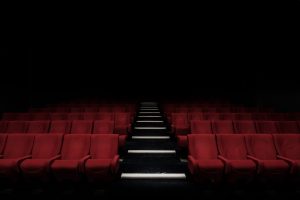 The same capacity rules apply to theaters; however, many large chains do not intend to open at all until the summer. The rules for the movie theaters consist of moviegoers sitting at least two seats apart (except the people they came with), and there must be an empty row between viewers. Staff is expected to clean each theater thoroughly between each screening. If theaters with dining options choose to open back up, they must use throw-away menus and plastic cutlery. If the theater offers customers a pencil and notepad for ordering food, they should be taken home by the guest or disposed of between screenings.
Sporting Events
Only non-contact sports are allowed to resume, so most sports will not be back in action just yet. Basketball, soccer, and football are on hold, and public swimming pools are to remain closed. Golfers must keep their distance on the green, and golf carts are to be sanitized after each use. Major League Baseball remains hopeful that they can begin their season by mid-June or early July.
Churches/Places of Worship, Libraries, etc.
The governor's task force is still encouraging at-risk people to watch services from home. Much like the movie theaters, anyone who attends a service must leave two seats between them and the next person, and an entire row must be empty between churchgoers. Public libraries and museums need permission from their local government before they re-open their doors. Interactive exhibits and play areas are still off-limits, and capacity rules are the same as restaurants and shopping centers: 25% for most and 50% for rural areas.
Insurance Questions?
Empower wants to help you get the best insurance for your needs and the most for your money. We want to help you stay on top of your health.
CALL US at (844) 410-1320
Get affordable life insurance quotes by clicking here.
See our other websites: