What's in a $2 Trillion stimulus package?
A $2 Trillion stimulus package is a large number, putting that into perspective, that's 12 zeros ($2,000,000,000,000), nearly 1/10 of Americas GDP. This package is going to be used as rescue money for many Americans, this also includes $500 billion in bailout money to help industries, including airlines and manufacturers. Here's everything this proposed plan includes.
Direct Payments
"Under the plan as it was being negotiated, single Americans would receive $1,200, married couples would get $2,400 and parents would see $500 for each child under age 17," reported CNN.
Payments would start to phase out based on income. For individuals, if you make under $75k a year you can expect the full $1,200 and for couples that make under $150,000 combined they would also get the full $1,200.
Student Loan Payments Suspended
The Department of Education would be suspending loan payments until September 30th with no penalty for missing them. The Department of Education originally announced that they planned on suspending loan payments for 60 days, however, this bill would take that even further.
Increased unemployment benefits
Because this is such a historic pandemic, it calls for unprecedented government support. With that being said, this bill includes an extra $600 a week to individuals who lost their job due to the coronavirus. This would be in addition to what you are already getting from your state, which ranges from $200 to $550, depending on the state. In addition, the bill adds an extra 13 weeks of unemployment benefits, entirely paid for by the federal government.
$500 Billion Lending Program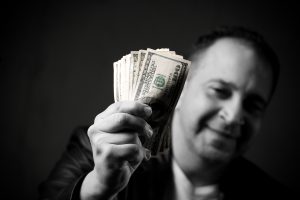 "The Treasury Department can provide $500 billion in loans, loan guarantees, and investments. That specifically includes $25 billion for passenger air carriers, $4 billion for cargo air carriers and $17 billion for businesses that work in national security. The rest of the funds, $454 billion, are given wide latitude to provide loans to businesses, states and municipalities," reported CNN. A congressional oversight committee will oversee how the money is spent.
Hospitals Get Billions
The package includes $117 billion marketed for healthcare providers, both hospitals and doctors, nurses and other supporting medical personal. It also boosts payout for medicare by 20%. More money could be allocated as needs arise.
Protection against foreclosures and evictions
Foreclosures and evictions have been halted.  The bill allows for federally backed mortgages for up to 60 days, it also does not allow penalties or backlash from apartment complexes or renters.
Increased Food Assistance Funding
"The bill provides $450 million for The Emergency Food Assistance Program, which supplies food banks, which are expected to see more clients as job losses mount. Some $350 million would buy additional food, and $100 million would be used for distribution," reports CNN,
Get with one of our life and financial experts today! They can help you choose a policy. Additionally, they can conduct a policy review to ensure that your current policy is still right for you!
1-888-539-1633