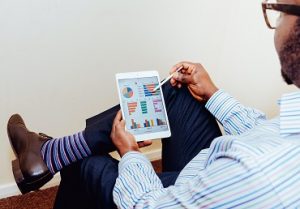 According to LIMRA, The Life Insurance Marketing & Research Association, though the economy has been unsettling the past few months the confidence in life insurance agents is at an all-time high. Comparing numbers to the October in 2008, only 9% of consumers had "extreme/quite a bit" of confidence in insurance agents and brokers in LIMRA's Consumer Sentiment Survey conducted. Today, as of May of 2020 that number has risen to a 255% increase landing around 32%.
Confidence In Life Insurance Agents SOAR
Confidence in life insurance agents is extremely important in these days as COVID-19 and other worldwide issues continue to make people realize how fragile life is. The increase did not stop with insurance agents, however, showing an increase in confidence in insurance companies, with 40% of consumers saying they had "extreme" or "quite a bit" of confidence in life carriers.
LIMRA Study
Jennifer Douglas, LIMRA Research Quality and Performance research director, said consumer contact with their carriers was an important factor. "One of the factors that may have contributed to consumers' increased confidence in life insurers was contact with one's carrier during the pandemic," Douglas said. "A third of life insurance policyholders had heard from or reached out to their carrier since March. Of those, seven in 10 were satisfied with the customer service they received. These individuals report very high levels of confidence in life insurance companies. It is important to note, however, that these satisfied policyholders with recent contact represents just over 10% of those surveyed. So, this is not what's solely driving increased confidence. In fact, we see a boost in confidence among owners and non-owners alike."
Do You Trust Your Insurance Agent?
How do you feel about your trust in your life insurance agent? With COVID-19 not going anywhere anytime soon, it's important to look into your life insurance needs and how a policy can help protect the ones you love in the long run. Talk to your life insurance agent today and ask what policy is right for your current needs! Don't have an agent? Give Empower Brokerage a call at the number below and see how we can help you today.
Insurance Questions?
Empower wants to help you get the best insurance for your needs and the most for your money. We want to help you stay on top of your health.
CALL US at (844) 410-1320
Get affordable life insurance quotes by clicking here.
See our other websites: