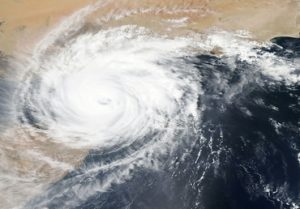 Natural disasters can cause a huge amount of damage to our homes and property and cause unexpected medical expenses. Forester's Financial has created the Emergency Assistance Program to help its clients in the times they need it most when natural disasters strike.
How the Emergency Assistance Program From Foresters Works
The Emergency Assistance Program from Foresters offers anyone with a life insurance policy or annuity under Forester's short-term financial assistance when they are affected by a natural disaster. The program offers one payment per disaster per household to help their clients recover as quickly and effectively as possible. This is a fantastic benefit to already great products since everyone who has an annuity or life insurance coverage under Forester's gets this benefit.
South Texas In Need
In late July, Hurricane Hanna hit South Texas hard with huge flooding and damage from the winds. The storm caused property damage and widespread power outages in the South Texas area. The people who were affected who have Forester's life coverage or an annuity would receive aid for a situation like this.
Why This Would Be Great For You
The Emergency Assistance Program From Foresters is great for anyone looking to prepare for the unexpected. Natural disasters can strike at any time and can leave our families devastated financially if the proper precautions are not taken ahead of time. This program is an effective way of preparing for the worst and making sure that you and your family are protected against it.
Hurricane Hanna was a big disaster for the people of South Texas, but it is not going to the be only natural disaster that happens and something just as serious could happen in any area, and staying prepared for one could be very important for your future.
Caring Through Crisis
Foresters has also implemented another program to aid during times of crisis, the Caring Through Crisis Grant allows members to receive $250 to support their community during the pandemic. This grant is for people who want to do activities like virtual volunteering and fundraising activities to help their communities during these difficult time. This grant is open to any Foresters member over the age of 18 and is open until August 31st 2020.
Insurance Questions?
Empower wants to help you get the best insurance for your needs and the most for your money. We want to help you stay on top of your health.
CALL US at (844) 410-1320
Get affordable life insurance quotes by clicking here.
See our other websites: