How Do I File A Claim for Life Insurance?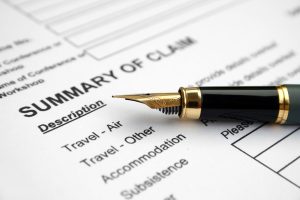 Filing a Life Insurance claim is emotional. However, it is necessary. Let's find out how you can file a claim with the least amount of paperwork and stress as possible. The first thing you should do is find out if you're a beneficiary, most people will usually know this already. However, it might just be listed in a will. Once that is established, determine who the agent of record is on the policy. Contacting the agent is going to be the best way to get help with filing this claim. They will be able to walk you through the process and help you along the way.
What's The Next Step?
After you have talked to the agent of record on the policy, they will begin the claim process. This involves reaching out to the life insurance company to begin the process. You'll need to have the death certificate and a claim form in order to submit the claim. Some insurance companies may have some other requirements so be sure and speak with the agent before you submit the claim to avoid delays.
What are my Payout Options?
Before you file the claim you should know that you have choices in how the insurance company pays you out. There are some that only do a lump sum, however, most of them also allow for the money to be converted into an annuity and even installment payments. Most insurance companies have a default. It's always best to consult the insurance agent or the company themselves to find out exactly what your options are.
How Long Does a Claim Usually Take?
Filling a claim can take anywhere from two weeks to six months to process. It's extremely unlikely it will take that long. "However, if an insured passed away within two years of taking out the policy, the insurance company may delay paying to investigate the claim," states Kiplinger. This is known as a "Contestability Clause." Please note that the insurance companies are not trying to find a way of getting out of paying a death benefit, they are just doing their due diligence and making sure there was no foul play or anything that could void the policy.
Get with one of our life and financial experts today! They can help you choose a policy. Additionally, they can conduct a policy review to ensure that your current policy is still right for you!
1-888-539-1633