What Should You Do If You Can't find your Loved One's Life Policy?
This is a scenario many people face daily. They know their parents have a Life insurance policy but they are not sure where the information is. Let's say your mother, or father passes away unexpectedly. You think they have a life insurance policy but can't find any digital records, or confirmation. You don't have to go insurance company to insurance company. To verify if they do or do not have a policy and how you can file a claim we suggest contacting an insurance agent to help you at this point. As they may have knowledge of other ways of getting the information. However, there is an online tool that is free to use from NAIC (National Association of Insurance Commissioners.) it's called the Life Insurance Policy Locator. This can help you find your parents, friends or other family members' policies.
What Do I Need to Know When I Use The Tool?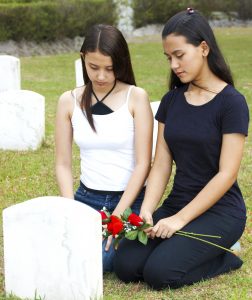 All of the policy information is consolidated—there's no need to reach out to companies one-by-one as part of the search. The Life Insurance Policy Locator eliminates the need to contact multiple companies or multiple agents to find a policy. The tool conducts a search of all participating life insurance and annuity companies regardless of the prior state of residency of the deceased or your clients' current state of residency.
You can still do a search, even if they don't have much information to start. To complete the form, you just need a certified death certificate. Bank statements and identification cards can also be helpful.
If there is a policy, you will receive a response in 90 days or less. If a company has relevant information for you, it will respond directly to the requester. At that time, you might be required to provide additional information to the life insurance company such as notarized death certificate and documentation of their legal authority to request or obtain information about the deceased. If no life insurance companies have relevant information, your client will not be contacted.
The above information is from ThinkAdvisor.com If you do not have the information for the policy this could still be a good option for you. The information is sent out to the life insurance companies, they will then verify their records and respond back if they have an active policy for that individual.
Get with one of our life and financial experts today! They can help you choose a policy. Additionally, they can conduct a policy review to ensure that your current policy is still right for you!
1-888-539-1633