The world was devastated on January 26 following the death of NBA legend Kobe Bryant. Following his death, the world would mourn and remember how he impacted many lives. Remembering Bryant as a father, athlete, author, mentor, and entrepreneur are all positive thoughts in dark times. In life, he motivated many people to better themselves and work harder in life. Perhaps his greatest accomplishment in life was his role as a father, setting an example for generations of men becoming fathers themselves. Now, following his tragic passing, many are following in his footsteps in a major way. Since the 41-year-old's passing, life insurance policies jumped 61% on the day after news broke. So, why are life insurance policies on the rise?
"The Kobe Bryant Effect"
In the days following the helicopter crash that claimed Bryant's life, many people were motivated to protect their families in case of an emergency. In fact, submitted policy apps increased by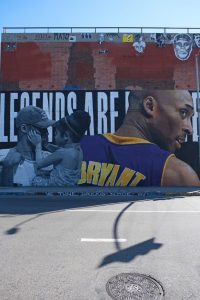 58% on the day of the crash. Brian Greenberg of True Blue Life Insurance said one of the leading triggers is when someone we know passes away. He claims, "In a lot of our phone calls to our agents, Kobe's name came up." One sales agent said Bryant's death "got people thinking that anything can happen to anybody." January is typically the busiest time of year for insurance companies, as death and life insurance come up in conversation after the holidays. However, Bryant's passing made those concerns all too real. Too often we see families campaigning to raise money after a loved one's passing, Bryant's legacy could help people avoid that.
How to Protect Your Family & Money
With life insurance policies on the rise, here are some simple steps to start estate planning:
Gather life documents: These may include birth & marriage certificates, deeds, property tax records, titles. Someone you trust should know where these documents are as they will need to be accessed shortly after your passing.
Make a will: Inventory what you own and then decide what is important to you and who you'd like it to go to. These should be well thought out plans; they must be signed, dated, witnessed, and notarized.
Choose an administrator: Choose a responsible person to carry out your will once you have passed. This should not be an emotional decision, as you want to do what is best for everyone in the future.
Get paperwork in order: Include a copy of your list of assets, attorney information, sources of wealth/debts. Make a few copies of these documents, put them all together, and provide one copy to your administrator. Make sure this paperwork is reviewed often, to ensure any changes are made.
Update life insurance: Make sure the beneficiaries listed are the ones you really want your money going to. This should include annuities as well.
Name beneficiaries on your accounts: Retirement, life insurance, savings/checking, etc. Beneficiaries should be a person or people you trust to handle themselves responsibly with your money/assets.
Assign guardianship: For children and other dependents, this should include pets. Even if you don't have children yet but are planning to start a family, keep in mind who would become their legal guardian.
Leave plans for a funeral: If you were to die suddenly, your family would need to make arrangements quickly. Document any wishes in writing and put them with other paperwork. A funeral home would be more than willing to help you draw up plans.
Insurance Questions?
Empower wants to help you get the best insurance for your needs and the most for your money. We want to help you stay on top of your health.
CALL US at (844) 410-1320
Get affordable health insurance quotes by clicking here.
See our other websites: