Launched in 2016, the Sweatcoin app pays you to maintain your fitness goals. Makers of this app pride themselves on motivating people to get up and get moving. It rewards users with digital currency for tracking their physical activity. Sweatcoin tracks and verifies "outdoor steps using your phone's accelerometers and GPS location," according to its website. These steps are converted into "currency," called Sweatcoins. With this incentive, a study has shown that Sweatcoin has noticed a 20% increase in physical activity among its users. Sweatcoin analyzed the data of 6,000 users and learned that their daily step counts increased by 19.5% over a period of 6 months. It's worth noting that the app uses a GPS-based system to only reward genuine outdoor steps. The creators did this to avoid anyone cheating the system, as this app is in place to help people with their overall health and fitness.
How Much $$ Can Be Earned?
According to its website, every 1,000 steps turn into 0.95 Sweatcoins. App users can redeem these coins for products in the app's marketplace. Items range from popular gadgets to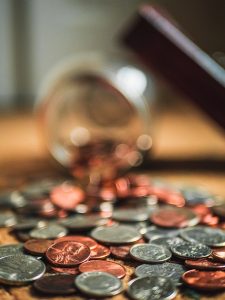 vacations. A new iPhone costs 20,000 Sweatcoins, which translates to $1,000 USD. Co-founder Oleg Fomenko says, "Incentivising people to walk more is key to improving levels of sustained physical activity." However, he claims, the ways we have tried in the past simply don't cut it. Discounting gym memberships, educating people on health and fitness, don't always work. Giving them the push they need by rewarding them for real exercise is the step we need. Further incentive, Sweatcoin is now accepted as a form of payment by companies such as HelloFresh. Sweatcoins can also be transferred between users, allowing them to collect even more over time. Due to these incentives, Sweatcoin has become the fastest growing health and fitness app in history.
The Value of Sweatcoins
Sweatcoins get their value from the apps many partnerships. Sweatcoin teamed up with brands that want to connect with "health conscious audiences." Many brands use the app to advertise their target audience, including anyone who makes exercise a regular part of their day. Insurers support Sweatcoin in hopes of encouraging their clients to live a healthier lifestyle. Sweatcoin describes this relationship as "an insurance distribution and policyholder engagement platform." Further, by encouraging users to stay active, Sweatcoin hopes to support the change for better overall public health. Government-run companies can benefit from users making such a drastic behavior change in their daily lives.
The Future of Sweatcoin
The company is based in the U.K., but they have expanded their focus to the American market. Co-founder Anton Derlyatka wants people to "imagine a world where movement could pay your taxes…" He and his partner believe they have a tool on their hands that may reduce the burden on health and community services. They are adamant that their app will bring an end to sedentary lifestyles. Derlyatka says, "If you remember that your steps can be converted into something valuable, you're slightly more likely to walk rather than take a bus." In doing so, Sweatcoin hopes to relieve some of the pressure on the current healthcare system. They hope to help in the fight to "motivate citizens to be more active and as a result, save more money." Fomenko and Derlyatka are looking forward to what the future has in store for their company. But the real value is in the positive changes made by Sweatcoin users.
Insurance Questions?
Empower wants to help you get the best insurance for your needs and the most for your money. We want to help you stay on top of your health.
CALL US at (844) 410-1320
Get affordable health insurance quotes by clicking here.
See our other websites: