Mutual Trust Increases Dividend Payouts for 2020
What is a Dividend in Life Insurance? "The dividend is a portion of the insurance company's profits that are paid to policyholders as if you were an investor or stockholder." writes Frank Addessi. The short and simple is that a Dividend is a payout of the company's profits. These dividends can be relatively large in terms of the payout. However, the size of the payout directly correlates to the companies profit and financial status. In a recent email Mutual Trust said: "Mutual Trust Life Insurance company will increase its dividend payout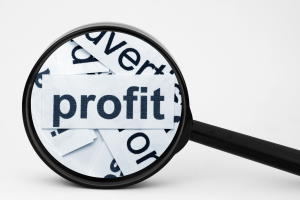 in 2020, This announcement by the Organization's Board of Directors is based on Mutual Trust's solid financial position and its dedication to its policyholders."
What Policy's are eligible to receive Dividends?
Whole Life policies are generally the only type of Life Insurance that is awarded Dividends. This is to help build up the cash value of the account or increase the death benefit. Just remember that not all whole life policies may be eligible. Even if they are with the same provider, the policy could be different. Remember to read your policy and ask these questions ahead of time, or just give your Life Insurance & Annuity Agent a call 1-888-539 1633.
How can I use my Dividend?
There are several options out there. For starters you can get the dividend as a cash payout at the end of every year. You could use your dividend to grow the cash value of your policy, this means saving the money and letting it gain interest with the insurance company. Another option might be Premium reduction. You can use the dividend to reduce your premium for your coverage. You can also Purchase more Insurance. Now this one is good for growing your death benefit and leaving more money for your beneficiaries after the policyholder has passed.
When is the Dividend effective for Mutual Trust?
Mutual Trust will push its new dividend payouts on February 1st, 2020. You can speak to your agent about this policy or give us a call here and we would love to help you better understand the inner workings of Dividends and how they work to benefit your policy. Just ask to speak to the Life and Financial Department. 1-888-539 1633
Get with one of our life and financial experts today! They can help you choose a policy. Additionally, they can conduct a policy review to ensure that your current policy is still right for you!
1-888-539-1633