Give the Gift of Life Insurance
This Holiday season give the gift of life insurance to those loved ones who are not covered. Over the years I'm sure you've heard a lot about why you need life insurance and how it can benefit you and your family. Today I want to talk about why other people in your life need life insurance. Including your spouse, kids, and parents. Raising a family is expensive, doing it by yourself is hard, and sometimes bad things just happen.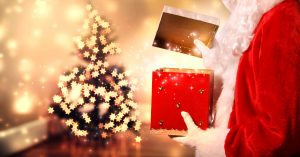 Why your parents need Life Insurance
Your parents need life insurance, just like everyone else. They need life insurance to help pay for final expenses, or even so they can make money while they begin their retirement.
Why your Spouse needs Life Insurance
Your Spouse needs life insurance as much as you need life insurance. This is because your family needs protection. Your family needs income replacement, final expense, and mortgage protection in the event of an untimely death.
Why your Kids need Life Insurance
Your Kids need Life Insurance for a few reasons. For starters, life insurance can be used to build cash value. Spending a relatively small amount of money on a child's whole life policy could lead to a really good start with retirement. The second reason is to help with any potential medical issues. There are life plans out there that are coupled with certain chronic issues that your child may have.
You already know that you need life insurance. But now you know that everyone else around you needs life insurance and it can greatly help you and those around you. Contact your agent today! 
Special people in your life could really benefit from a gift like life insurance. Christmas is a special time, a time for giving. Let's make it a special one and give them the gift of life insurance. Give us a call here at Empower Brokerage and let us help you give the gift of life insurance.
Get with one of our life and financial experts today! They can help you choose a policy. Additionally, they can conduct a policy review to ensure that your current policy is still right for you!
1-888-539-1633