What is Key Person Life Insurance
Key Person Life Insurance is life insurance that can help protect your business. Traditionally Key Person Life Insurance is used for any employee or person that is critical for your business. It could be a business partner or even an employee.
Key Person Life Insurance is defined as "life insurance on a key employee, partner or proprietor on whom the continued successful operation of a business depends. The business is the beneficiary under the policy." states entrepreneur.com
Who is considered a Key Person?
A Key Man can be anyone in the company that makes a big impact on the profitability of the company. The example used in the above video is that a salesperson that is responsible for 30% of sales is a Key Person. The company could then take out a whole life, term or universal life insurance policy on that individual. The business would have an insurable interest in the individual, which is where the policy comes into play. At application, as long as the Key Person is healthy they should be eligible for the policy.
Why is a Key Man policy needed?
A key man policy can protect the business from the sudden loss of an important person. This can replace the income that was expected from the key man. The policy is simply there to protect the business from ever feeling a loss in business income or create any type of payroll issue.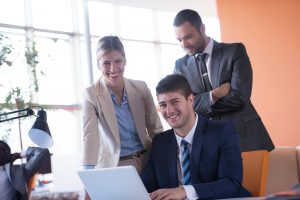 How to get a Key Man Policy?
You can get a policy the same way you would go about getting a regular life insurance policy. Start by contacting your agent and then you can go from there. The agent should be able to help you out with calculations and plan for the future of the company and the future need if the worst were to happen and your key person did pass away. Then you'll need to go find a carrier, an insurance agent can recommend a carrier. Then the employee will need to go through underwriting, typically including a medical test. As long as they pass underwriting, the policy will be in effect as long as you pay premiums every month. 
What happens when the employee retires?
There are a few options for the policy. You can transfer the policy to the retired employee, or you can cash out the cash value out of your permanent policy and put that back into growing your business. Cashing out the permanent insurance policy will cancel out the policy, but you would get the cash value out of the permanent policy. Additionally, a permanent policy that the employee gets to keep can be extremely beneficial when it comes to employee retention and benefits to your key person. 
Get with one of our life and financial experts today! They can help you choose a policy. Additionally, they can conduct a policy review to ensure that your current policy is still right for you!
1-888-539-1633