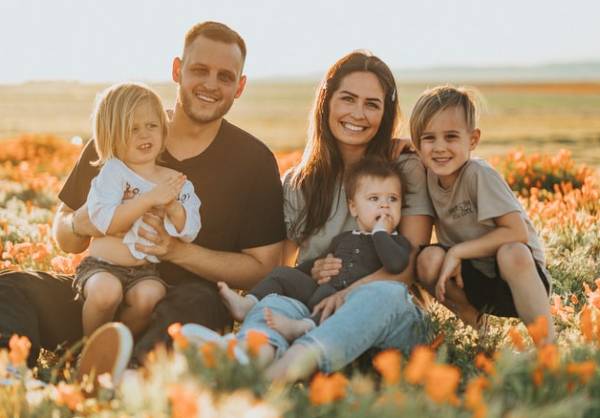 Life insurance can be intimidating; from knowing how much or what kind of coverage you need to stressing out over whether or not you'll even qualify, buying life insurance can be nerve-wracking. The process doesn't have to be stressful, though, and your worries shouldn't keep you from speaking to an agent about your options! Below, we've compiled nine of the most common reasons people don't purchase life insurance coverage and reasons why you should reconsider.
1. I can't afford life insurance, it's too expensive!
Did you know that 70 percent of Americans overestimate the cost of insurance, according to the 2020 Insurance Barometer Study from LIMRA? Life insurance can cost as little as $15 a month, in some cases. Speak to an agent to see how low your rates can be!
2. I don't have kids so no one would benefit from my policy.
A life insurance beneficiary doesn't have to be your child; it could be anyone from a parent to a spouse! If an individual has student loan debt, a mortgage, new car financing, or credit card debt, those costs may become the responsibility of their loved ones if they died. Life insurance provides coverage for these costs, so a policyholder's family never has to worry about inherited debts.
3. I'm young and healthy. Life insurance is for later in life.
It's never too soon to invest in life insurance. Young adulthood is often the peak of an individual's health. With no pre-existing conditions or medical factors that could increase monthly premium rates, young adults can lock-in low rates that will help them pay less over the life of the policy.
4. I'm too old to apply for life insurance.
Though companies charge higher premiums for older individuals, some carriers offer guaranteed issue life policies up to age 80! Odds are, if you're still working or have recently retired, it's not too late to apply for coverage and protect your family.
5. I have pre-existing conditions, so I don't qualify for coverage.
Life insurance companies each have their own list of conditions they will and won't cover. Just because you have a pre-existing condition may not mean you won't qualify for coverage. Speak with an agent to see which companies may still review your application!
6. I'm a smoker.
Smokers are still eligible for coverage through many life insurance carriers! Smoking is considered during the underwriting process, and may result in higher premiums; however, you may still qualify for a life insurance policy!
7. I don't have a job outside of the home.
If you are a stay-at-home parent or caregiver for a relative, you have an important job and people who would likely have a hard time adjusting if you were gone. Life insurance could provide a financial cushion to cover alternative care costs for your loved ones.
8. Life insurance is for when you're dying, and I don't want to think about that!
Life insurance isn't just for covering final expenses and funeral costs. Some whole life insurance plans include living benefits riders where a policyholder can borrow against their policy for long-term care or a medical emergency. Others build up a cash value that a policyholder can borrow against to pay off a mortgage or student loan debt!
9. Life insurance is confusing! I don't know where to start.
Did you know that insurance agents provide a free service for you? Agents and brokers are paid by insurance carriers, not by clients, so there is no excuse not to call an agent! Take the first step and call us at (888) 539-1633 to speak with a licensed life insurance agent, today.
Life Insurance Questions?
We hope this information on why people don't purchase life insurance is helpful.
If you'd like to learn how we can help you plan your retirement, call Empower Brokerage to speak to one of our Life and Annuity experts (888) 539-1633
Get affordable life insurance quotes by clicking here.
See our other websites: