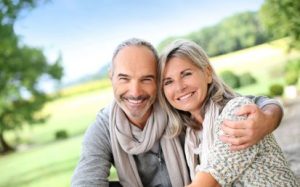 Mutual of Omaha recently implemented a new policy allowing more flexibility when purchasing insurance policies for children and grandchildren.
Grandparents can now purchase coverage for their grandchildren without the consent of the parent or the child. This policy also pays out a benefit upon the death of the insured to the beneficiary. The updated policy also includes two free riders.
Waiver of Premium
If the policyholder dies, the premium fees will be waived for 90 days to allow the transfer of the policy to another owner so there is not a lapse in coverage.
Guaranteed Insurability
This rider gives you the option to purchase additional life insurance for the insured later in their life. The options to buy additional insurance vests after the following.
The policy anniversary dates preceding the insured's 25th, 30th, 35th, and 40th birthdays.
The insured's marriage, domestic partnership, civil union, or similar relationship
The insured's adoption or the birth of a minor
The purchase of a home
These riders are completely free and included with the purchase of a children's whole life insurance policy. Policy prices vary by age. No exam required. No waiting period once the policy is issued. This policy change is beneficial to grandparents who have younger beneficiaries that they want to make sure are taken care of. Not requiring the beneficiary or the parents' consent is just one less step the grandparents have to take in order to make sure that their grandchildren are protected in case of an unexpected event.
The convenience factor is something that a lot of grandparents who are looking to ensure their loved ones are looking for in a life insurance policy. With the ability to set one up without the parents' signature requirement, the process becomes instantly smoother. Life insurance is becoming more and more of a necessity every day, especially due to the COVID-19 pandemic changing our outlook on life for years to come.
If you have any questions on life insurance, please contact Enrique Torres at etorres@empowerbrokerage.com for more information on making sure your loved ones are taken care of for the rest of their lives.
Got Life Insurance Questions?
We hope this information on insurance policies for children and grandchildren. is helpful. If you'd like to learn how we can help you plan your retirement, please give us a call (888) 539-1633.
Get affordable life insurance quotes by clicking here.
See our other websites: