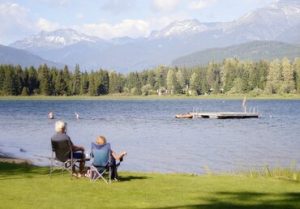 A retirement readiness check is something everyone over the age of 55 should plan to do. While the average retirement age is 62, it is never too early to get your ducks in a row and begin thinking about the next chapter of your life. Here are the three main retirement questions, courtesy of insurancenewsnet.com.
How do you envision retirement?
A question that can cover a lot of ground, but arguably the most important one. How will you spend time during retirement? Having a clear answer allows you to extensively plan financially for the future. Having a budget is one of the most important elements of retirement, and adhering to it will be much easier if your retirement is planned out.
What age do you want to retire?
Knowing the age you have in mind for retirement will allow you to plan around that age. Setting financial, health, and personal goals that align with your desired retirement age. This will determine how much you need to save, what you can spend on, and more. While this age might be different for everyone, the principles remain the same on how to prepare for it. Everyone is at different stages in their lives, so everyone must have a retirement plan specifically tailored to them.
Why is retirement important to you?
This question will get you thinking about why your goals are where you set them at. Another broad question, it will help set a clear picture for exactly what you are looking for in retirement life.
When all three of these questions are answered, the planning phase kicks into overdrive. This is the time to review all financial issues, from savings to 401(k) or whichever retirement vehicle you might have, to life insurance, and more. Making sure all these things are on track and have good value is key to enjoying a good retirement life without having to worry about financials later in life.
Life Insurance Questions?
We hope this information on Retirement Readiness Check is helpful.
If you'd like to learn how we can help you plan your retirement, call Empower Brokerage to speak to one of our Life and Annuity experts (888) 539-1633
Get affordable life insurance quotes by clicking here.
See our other websites: