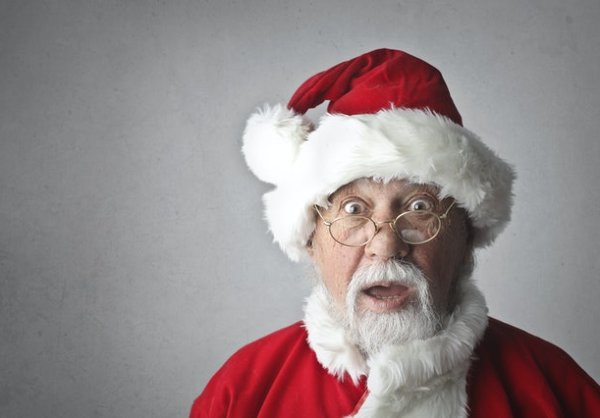 The holiday season is a time of faith and tradition, and while some holiday traditions are self-explanatory, others have a rich history rooted in legend. Sit back, grab a hot chocolate, and enjoy learning about the first of three favorite famous Christmas traditions, Santa Claus.
The History of Santa Claus
Our modern-day Santa Claus is typically pictured as a jolly man in a red and white suit who flies in a reindeer-led sleigh to deliver presents on Christmas eve. The origin story of good old Saint Nicholas, however, goes all the way back to the 3rd century. The real Saint Nick was born in Turkey sometime around 280 A.D. and became renowned for his generosity. Throughout his life, Nicholas gave away everything he earned and eventually became known as the patron saint of children for taking care of so many poor and sick children over the years. Even in the 16th century when the Protestant movement discouraged the veneration of saints during the Protestant Reformation, Saint Nick remained a popular figure in European culture.
It is generally accepted that the legend of Saint Nick was brought to America by Dutch immigrants in the 1770s. The Dutch Sint Nikolaas became Sinter Klaas and then evolved into the American Santa Claus. This early Sinter Klaas was pictured in a variety of ways, dressed in everything from traditional blue and yellow Dutch garb to suits made entirely of thick brown furs.
When American stores began advertising Christmas shopping in the 1800s, advertisers started putting images of the jolly man in red in their catalogs to create excitement for the Christmas season in order to drive sales. In the 1840s, department stores began featuring live Santas, and by the 1890s, the Salvation Army was deploying their platoon of Santas onto the streets of metropolitan cities where they rang bells and collected donations for families who were down on their luck.
Department stores have continued advertising visits with their Santas up through recent years. Most famously, the Macy's rendition of Santa appeared in the beloved Christmas classic "Miracle on 34 Street" and has appeared at the end of nearly every Macy's Thanksgiving Day Parade since its conception in 1924.
Depictions of Santa are seen all around the world, though each area's version of Santa varies from culture to culture. In Sweden and Germany, Kris Kringle or Christkind, brings presents to well-behaved children. In Scandinavia, Jultomten the elf delivers presents to nice children in a goat-drawn sleigh. In France, Père Noël does the same.
Countries like Russia and Italy are even home to stories of old women who bring presents to children during the Christmas season. In Russia, Babouschka is said to have given the biblical wise men the wrong directions to Bethlehem on purpose. She now brings presents to good Russian children in hopes that her deeds will be forgiven. Italy's La Befana is an elderly witch who delivers toys by flying her broomstick down chimneys where children have left stockings hanging.
Whether dressed in red or blue or even fur, we hope Santa has you on his nice list! From all of us at Empower Brokerage, Happy Holidays!
Life Insurance Questions?
If you'd like to learn how we can help you plan your retirement, call Empower Brokerage to speak to one of our Life and Annuity experts (888) 539-1633
Get affordable life insurance quotes by clicking here.
See our other websites: