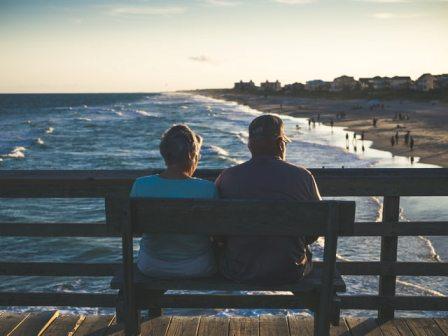 Are you one of the millions of Americans planning for retirement? Whether you have an existing permanent life insurance policy or are looking to invest in a new term life insurance policy, you may be able to use your policy to plan ahead and save money for your retirement. Each type of plan comes with its own benefits and challenges but choosing the right one could help you feel financially stable in the next chapter of your life.
Using Permanent Life Insurance for Retirement
Permanent life policies, or whole life policies, build a cash value that can be borrowed upon to replace a policyholder's income. Basically, a policy's cash value is the remaining balance available after part of the premium payment is applied to the cost of insurance. A cash value on life insurance adds up over your lifetime and can be used like a regular loan that is not subject to taxes. Borrowers aren't required to pay back what they take from their policy's cash value, but the sum will accrue interest and will ultimately be deducted from the death benefit your family is meant to receive.
A potential downside of whole-life policies is that policyholders are required to pay premiums throughout their entire lives. If the policy is structured for annual payments, however, a policyholder could pay a set number of annual lump sums and pay off the policy in full within a certain number of years. For example, an individual approved for a 10-payment whole life insurance contract would pay lump sums annually for ten years and would then have all the benefits of the whole life policy without paying monthly premiums for the rest of their life.
Using Term Life Insurance for Retirement
Instead of providing a pool to borrow from like permanent life insurance, term policies allow policyholders to save money on their own by offering lower monthly premiums and not requiring payments after a set deadline. Of course, this option is best for those considering retirement in the next 20 to 30 years, as most term policies last in increments of ten years. Once a term life policy ends, policyholders have the option to renew for another term, switch to a permanent policy, or terminate the policy.
Though term life policies don't provide a direct benefit for retirement, they do help policyholders prepare for retirement in two main ways. First, a term life policy provides a baseline of protection that a family may need should they lose a source of income via the death of a spouse or parent. This ensures that the family has a set amount that can be applied towards ensuring a well-off retirement fund. Second, with lower premium rates and fixed payments over a set amount of time, term policies allow policyholders the financial wiggle room to create emergency funds, invest in stocks and bonds, or to purchase other types of insurance they may need, such as a Medicare supplement plan.
Got Life Insurance Questions?
We hope this information about using life insurance for retirement was helpful for you. If you'd like to learn more about life and financial insurance give us a call at (888) 539-1633.
Get affordable life insurance quotes by clicking here.
See our other websites: