Why People In Their 20s' Need Life Insurance
People in their 20s and even 30s may not see much of a need for life insurance. However, it is something that can be used as a great tool. Whether saving for retirement or starting the process to become your own banker. The point is – Life insurance can be used as a tool, not just a way to help pay for your death. You can finance a down payment, a mortgage or even a car with NO interest once you have that kind of cash value saved up in your policy.
How much Coverage do I Need?
This entirely depends on what you want to do with your policy. Save for retirement, you'll want something fairly substantial so you can overfund it without going over the maximum allowed. Let's say you want to save for retirement, plan on having a family and kids. Plus a house, and maybe even starting a business. You're going to want the income replacement in case you were to pass away, plus the mortgage replacement. Let's say you make $150,000 a year. Your house is worth $750,000 (which you owe almost all of) you're going to want a policy in the millions. Likely somewhere around three-five Million. That way you know your family is taken care of. However you obviously don't have to take out that kind of policy right now, you can always get a secondary policy to cover that cost later in life.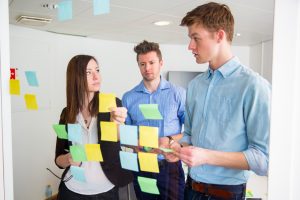 How Much Will it Cost?
This is based on your Physical, if you smoke or not, and how much of a death benefit/living benefit you have on your policy. You could pay anywhere from $5/Month to $500/Month and beyond. The healthier you are, the cheaper the policy.
Do I Have to Qualify?
You do have to go through underwriting, there are few companies and few policies that don't have underwriting. Those plans are super expensive. However, providing you in somewhat healthy shape you should overall be fine. You can still qualify if you spoke, however, your rates will be significantly higher. Additionally, some physical conditions may be able to pass underwriting. We suggest you speak with your agent and your doctor to determine the best course of action for you.
Get with one of our life and financial experts today! They can help you choose a policy. Additionally, they can conduct a policy review to ensure that your current policy is still right for you!
1-888-539-1633