I had an interesting conversation with my Aunt and Uncle, and I think the conversation is worth sharing. They were gravely concerned about not having enough coverage with their life insurance and considering changing to a different policy. I explained to them that adding a Hybrid Policy is just what they needed. A hybrid policy is basically a Long Term Care insurance and Traditional Life Insurance combined.
Let's explain why adding a Hybrid Policy is the best option for you.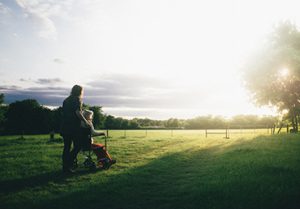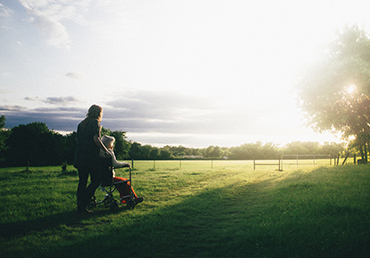 What Is Long-Term Care?
First, what is long-term care? Long-Term Care (LTC) is something the majority of us will need, according to a 2017 report from the U.S. Department of Health and Human Services. Approximately 70% of people over 65 will require chronic care later in life. And 20% of those individuals will need that care longer than five years.
Long-term care is health or personal care services given over an extended period of time. LTC services help with basic functioning necessary to live independently, or Activities of Daily Living (ADLs). The ADLs are: bathing, continence, dressing, eating, using the toilet and transferring.
If you are incapable of performing at least two of these six Activities of Daily Living (ADLs), you may need long-term care services, which can be quite costly. To give you an idea of how expensive long-term care can be, here are some national averages.
Home health aide, 44 hours a week $58,916.00 per year
Assisted living facility, one-bedroom unit $52,591.08 per year
Nursing home

$86,764.15 per year (semiprivate room)
$99,736.25 per year (private room)
It may be hard to imagine yourself becoming ill and needing long-term care, but planning now for the possibility can help with expenses that would otherwise come from your savings.
Many people believe they can count on Medicaid to pay long-term care services, but that's not often the case. For Medicaid to cover the costs, recipients must first meet income eligibility requirements (or spend down their assets), and care is restricted to Medicaid-approved services and facilities.
Hybrid Solution: Life Insurance + Long-Term Care Rider 
There are a handful of carriers that provide a Hybrid Insurance policy. One of them being Mutual of Omaha.
By adding a Long-Term Care Rider to one of our universal life insurance policies, you can protect a couple of important needs – with one policy. The life insurance protects your loved ones with a death benefit while the Long-Term Care Rider allows you to use all or a portion of the death benefit for qualified long-term care expenses.
Combining life insurance with a long-term care rider gives you the flexibility to choose the type of insurance you will need depending on the scenario. For example, let's say you never use the LTC benefits; the policy will then simply act as a Traditional Life policy with a death benefit paid to your beneficiary.
Conversely, if LTC rider benefits are used, the death benefit is reduced dollar for dollar. Your life insurance policy's accumulation value is reduced proportionately to the amount of the LTC benefit taken.
To clarify, here's an example from Mutual of Omaha:
If your death benefit is $500,000 and your LTC Rider maximum benefit is $20,000 a month and you have used the maximum monthly LTC Rider amount for six months, your remaining death benefit would be $380,000 ($500,000 death benefit minus $20,000
times six months, or $120,000, equals $380,000). If you have elected to have your entire death benefit amount available for long-term care expenses and you exhaust the full amount, a death benefit will no longer be paid to your beneficiaries.
This product, provides benefits for a wide variety of long-term care options. This includes nursing homes, assisted living, home health care and adult daycare. To conclude, Hybrid Policies are worth considering when planning for your future retirement.