Online Life Insurance Application
The Life Insurance Application can be difficult and there can be many reasons for wanting to do the policy in the comfort of your own home, or even on the go. By doing your insurance application over the phone or on your computer it gives you the ability to have flexibility in your schedule and with the products and information you get. It's especially a good option for parents with tight schedules, or a business person that travels on a consistent basis. All you need is an insurance agent to get started and we can help with that here at Empower Brokerage, just give us a call.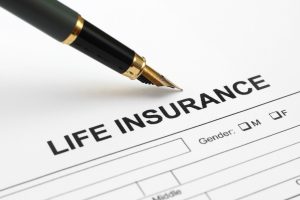 Video Transcription
Today's topic I'm going to cover Online Life Insurance application. Now many of you may be reluctant to maybe meet with someone face-to-face because of personal reasons or because of convenience or travel. The idea is that you can use computers, tablets or even cell-phones to do take care of this process over the phone and over computers. So the same can be said for applications, in other words everything that we need to take, information, name, address, social, phone numbers. All of that information we still need to get, we can get over the phone and computer. You can be working with a an agent and once that process of completing the application is done.
Then we can submit you the applicant electronically for you to review the information and then execute the application electronically all you really need is a good email address and access and access to a computer. But as we mentioned. To start all you will need access to is a cell phone, and an email address. You can even use your cell phone to complete and review the application. We are being pretty vague as to the process because it differed from carrier to carrier. So give us a call or give your agent a call and we will be happy to help you in any way we can.
Get with one of our life and financial experts today! They can help you choose a policy. Additionally, they can conduct a policy review to ensure that your current policy is still right for you!
1-888-539-1633